Happy Hump day!
Today I'm off on a fun excursion
and y'all are in for a tasty treat.
Nikki is one of my MUST read blogs.
She's a fitness instructor and hilarious to boot.
Make sure you visit her side of the interwebs!
*******************************************
Hey friends!
Stop by and say hello!
Our friend P!nky asked me to guest post for her and I was so happy to help her out!
So as most of you know the NYC/NJ area got slammed and got slammed hard by Queen Bee Hurricane Sandy. You can read about what I had to deal with damage wise
HERE
and
HERE
.
I do not want to dwell on that today so today I want to share with you a quick and easy recipe that you can whip up for lunch or dinner. It happens to be one of my favorite go to meals too!
So one of my favorite things as an Italian is pasta with ricotta cheese.
Who doesn't like that right?


I call this....
WAIT FOR IT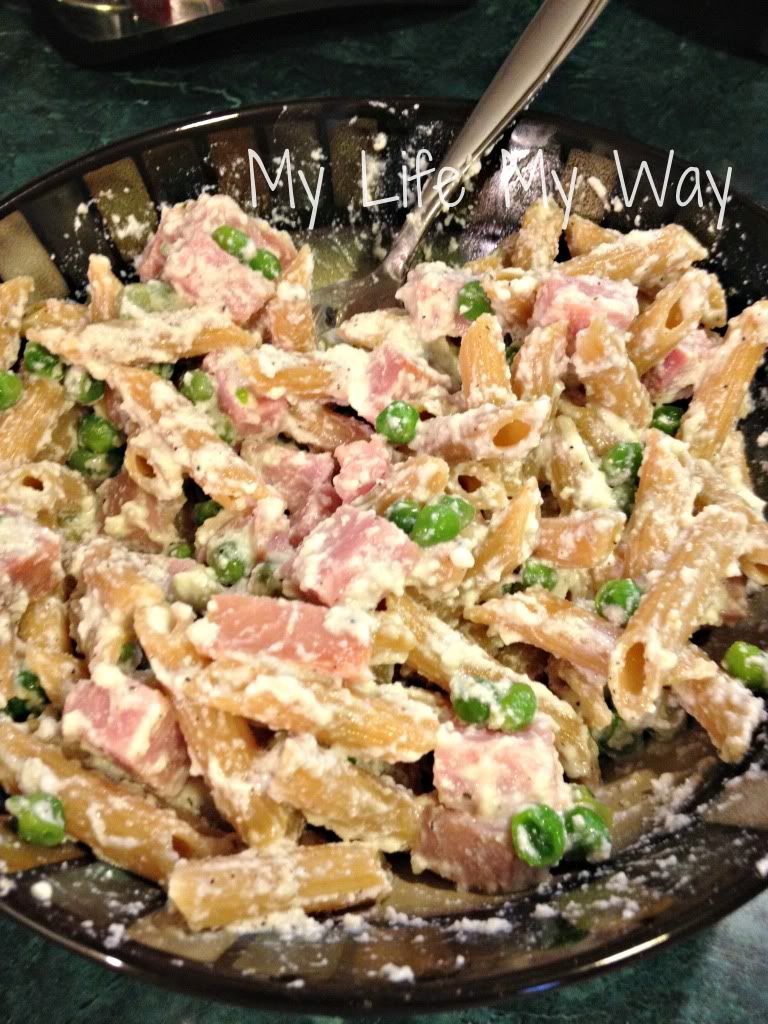 Pasta with Ricotta Ham and Peas.
Original right? I know!
Pasta *I used whole wheat penne
Ricotta Cheese to taste *I used part skim
Ham *I used ham steaks diced up but you can use any kind of ham you want!
Peas *I used frozen but you can also used canned just drain them!
Salt & Pepper to taste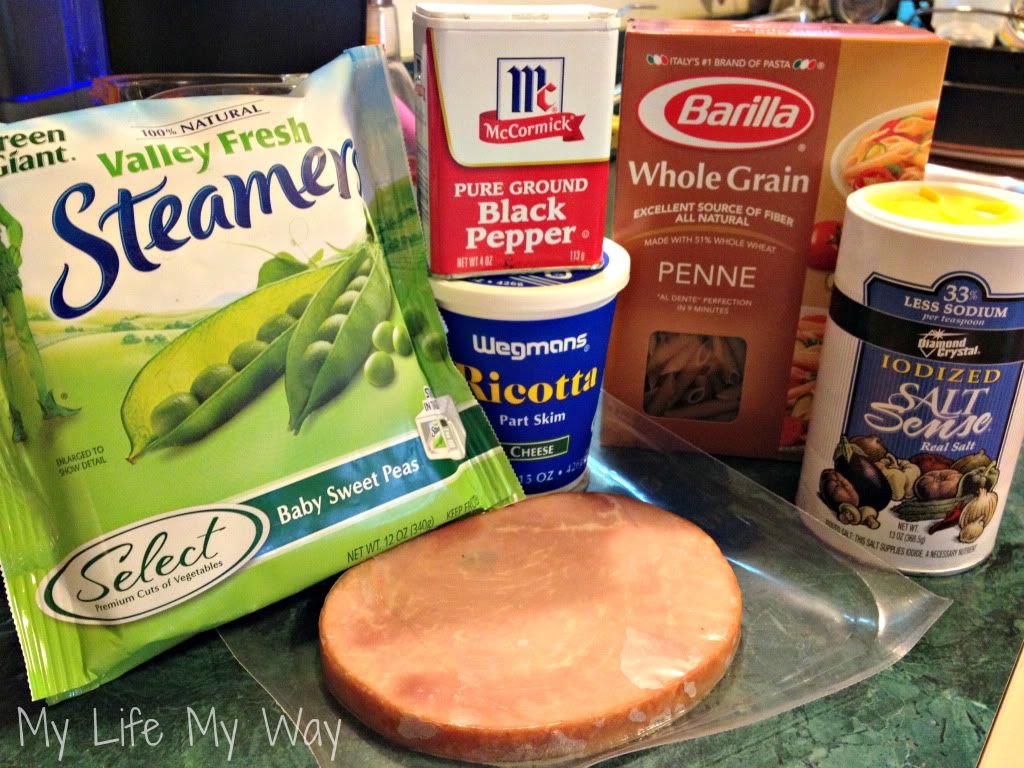 What you do...
Boil your pasta - I only made enough pasta for me because I was eating alone.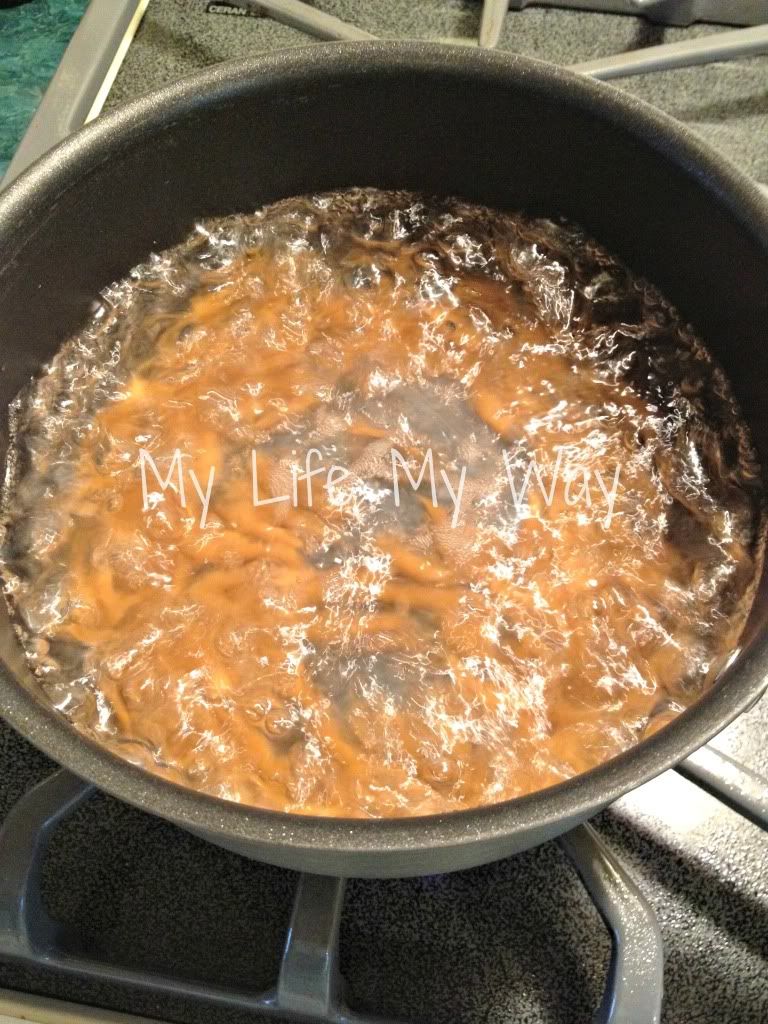 While the pasta is cooking if you are using ham steak dice it up. If you are using frozen peas like I was throw those bad boys in the microwave and get them heated up!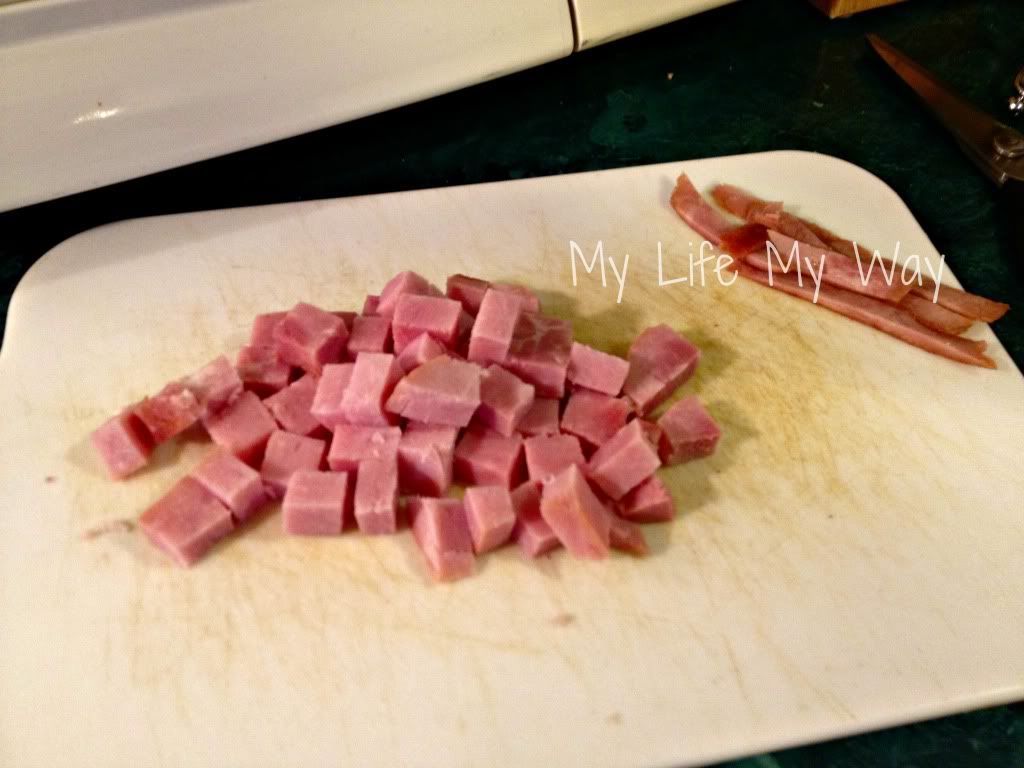 Put the peas and the ham in a bowl and wait for the pasta to finish cooking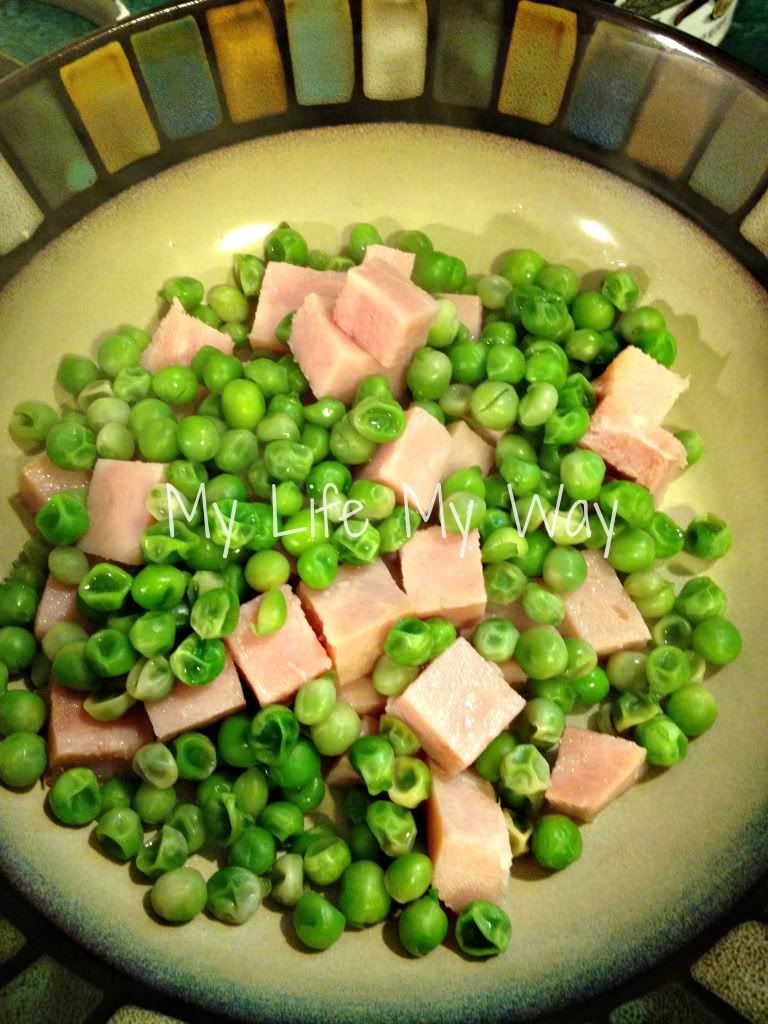 When the pasta is done put it in the bowl with the peas and ham and add in some ricotta. I use about a tablespoon for one serving.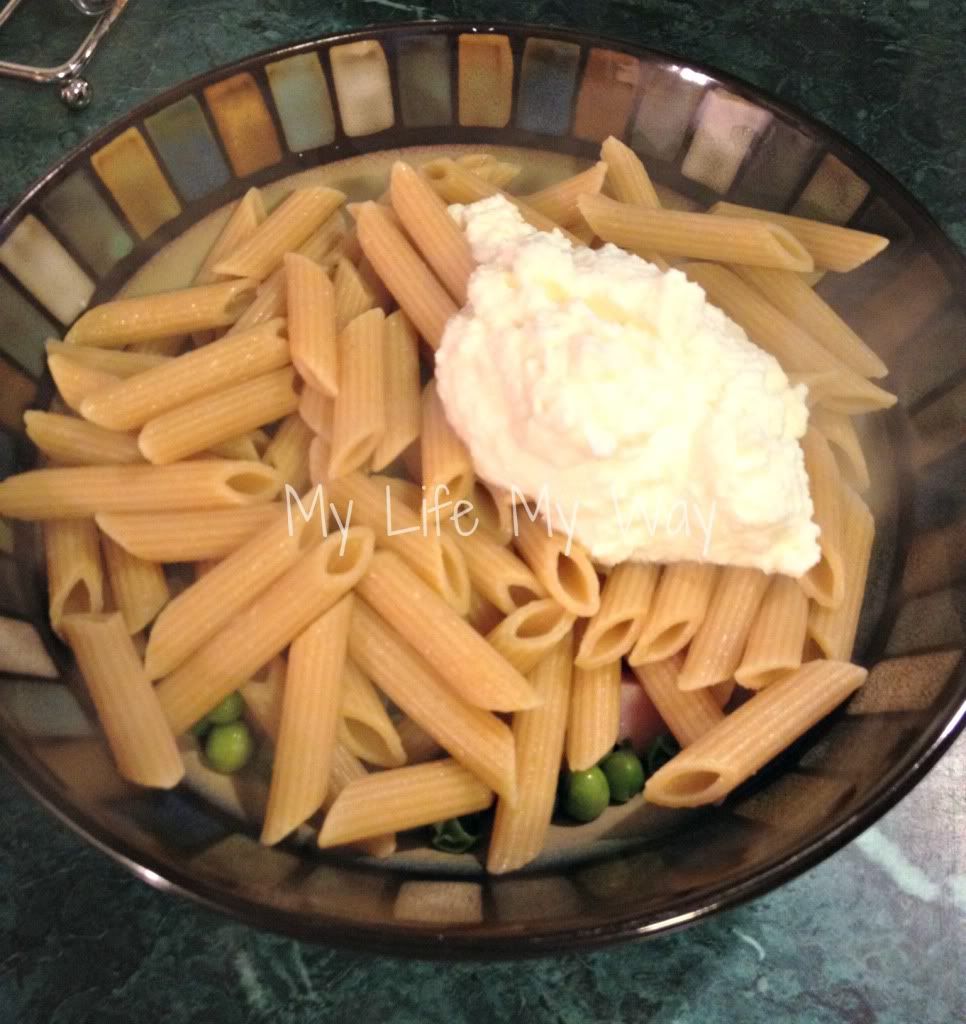 Mix it all up add your salt and pepper to taste and enjoy!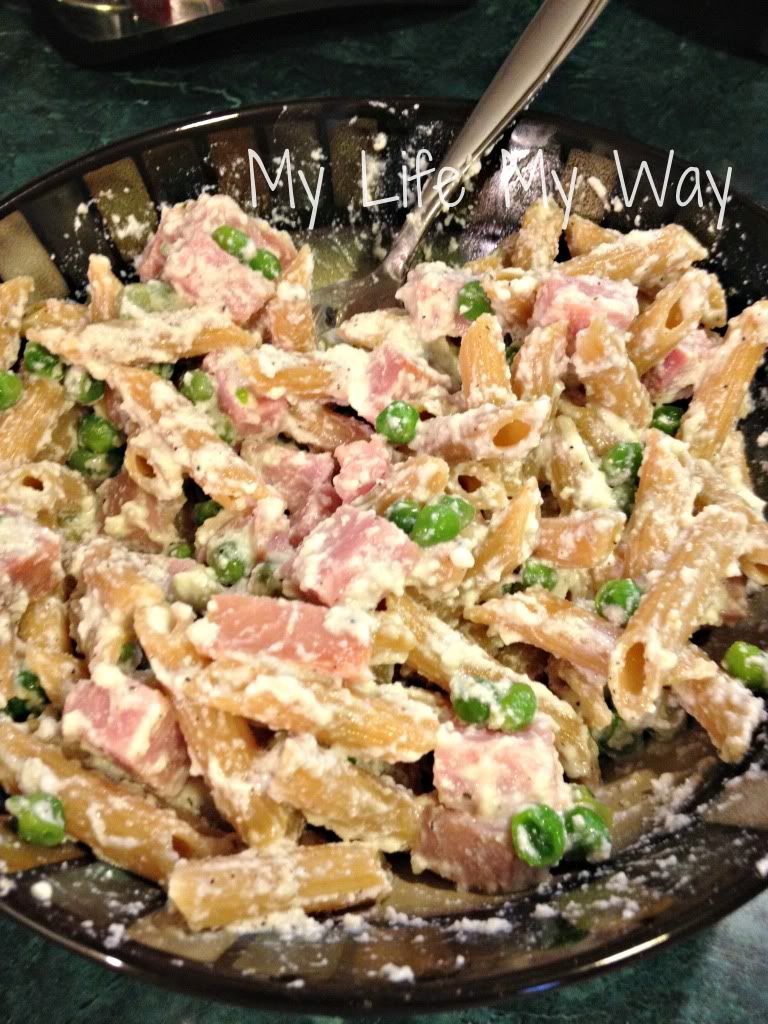 Quick easy and yummy!
You're welcome!
If you make it lemme know how you like it!

Thank P!nky for letting me post for you today!