This weekend I had the joy of celebrating the
30th birthday of one of my
bestest friends in the world, T.
She and I have known each other since college
and she's one of my best friends.
Pretty much the older
[by 2 months]
sister I never had.
The two years we lived together
from age 23 to 25 were two of
the best years of my life.
We had so much fun 'living on our own',
barely making rent, but still
partying like rockstars.
If I ever suffer from liver failure,
I'll look to THOSE two years,
[mainly the first three months]
together
as the reason why.
We've been through a lot together.
Ups, downs, soccer triumphs
soccer fails.
Coaching young girls, trying new adventures,
getting new jobs.
First dates, last dates, new boyfriends
and break ups.
And finally, the moving away.
Her internship and then job took her away
from DC and into Maryland.
While I LOVE my own apartment
and having my OWN space,
I still find myself wishing we lived together.
Siiiiiiiiiiiiiiigh!
Saturday I, plus the sissys and Le Beau
drove up to her parent's home
for a fun filled 30th birthday party.
Her mom made amazing food and drinks
so we all were fattys and
ate ourselves into a food coma.
We arrived early so I could monopolize
the birthday girl's time
without feeling guilty.
Once people started arriving
it became a packed house
full of laughs, fun and smiles.
All too soon it was waaaaaaaaay late
and we had to make the trek back home.
Man, getting older sure stinks :)!
All in all it was a great celebration,
and one that I was so thankful
to be a part of.
I can't wait to celebrate more birthdays
with one of my best friends.

HAPPPY HAPPY BIRTHDAY
BFFER!
Me, T, Baby Spice, Sporty SPice
I'm Wednesday Walking!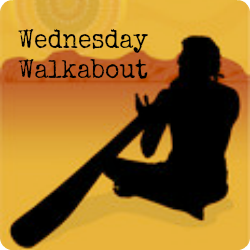 **********************************************
"Remember that you are dust and to dust you shall return"